Events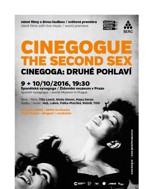 From 09. 10. 2016 - 19:30 to 10. 10. 2016 - 21:30
Spanish synagogue, Vězeňská 1, Praha 1
Cinegogue 2016 turns its attention to Jewish female artists and protagonists who left an indelible mark not only in the realm of experimental cinematography but also in the realms of photography (Stella F. Simon, Maya Deren), dance (Tilly Losch, Maya Deren), and film theory (Maya Deren). In this eighth year of the Cinegogue program we go for the first time beyond 1929, considered the definitive end of the silent era, to present short films that were intentionally shot as silent experiments focused exclusively on cinematic language. All the films will be accompanied by new scores specially composed for the program and performed by Berg Orchestra and arranged by its artistic director and conductor Peter Vrábel.

More about Cinegogue 2016. 
Buy a ticket.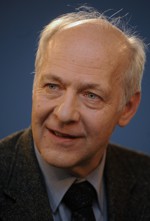 From 16. 10. 2016 - 16:00 to 16. 10. 2016 - 18:00
Maisel synagogue, Maiselova 10, Praha 1
A discussion within the framework of the annual conference Forum 2000, dealing with the topic of the identity of contemporary Central Europe. In a region that witnessed the revival of democracy a quarter of a century ago after decades of totalitarianism, there is once again a growing chorus of political voices calling for the closure of national borders and for a reassessment of the political orientation towards western democracy. The rhetoric of these political elements is a combination of anti-liberalism, xenophobia and antisemitism, dormant for many years. What is the context for the crisis of democracy in Central Europe and what paths could it take? Among the invited guests are the historian Shlomo Avineri (Israel), the sociologist Jacques Rupnik (France), the journalist Konstanty Gebert (Poland) and the political analyst Péter Krekó (Hungary). The discussion will be moderated by Irena Kalhousová (London School of Economics and Political Science) and will be held in English with simultaneous translation into Czech. Free entry.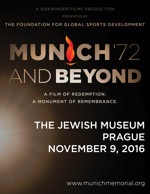 From 09. 11. 2016 - 19:00 to 09. 11. 2016 - 21:00
Maisel synagogue, Maiselova 10, Praha 1
Munich '72 and Beyond

The Jewish Museum in Prague presents a film screening and discussion of the documentary film "Munich '72 and Beyond."  


On September 5, 1972, Palestinian extremists infiltrated the athletes' dorms at the Munich Summer Olympics to take 11 Israeli athletes hostage and eventually murdered them all before being killed or captured by the German police. Awardwinning filmmaker Stephen Crisman revisits that tragic day in chilling detail through new interviews with both Israelis and Palestinians, as well as family members, eyewitnesses, Olympic authorities and government officials. An intensely emotional account of the first act of modern terrorism viewed worldwide as it unfolded, "Munich '72 and Beyond"  exposes shocking new information about the tragic events and their devastating aftermath, as well as chronicling the four-decade-long struggle to create a public memorial to the victims of the massacre. 

 

Director: Stephen Crisman

Producer: David Ulich, Steven Ungerleider

Executive Producer: Michael Cascio

 

In English. Entry is free of charge.