Events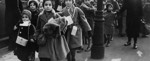 19. 11. 2018 18:00 - 20:00
Maisel Synagogue, Maiselova 10, Prague 1
In the aftermath of the Kristallnacht pogrom, the British government, urged on by public opinion and the efforts of refugee aid groups, agreed to offer temporary refuge to unaccompanied children from Central Europe who were threatened by Nazi aggression. The effort, now known as the Kindertransports, ultimately saved 10,000 mostly Jewish children under the age of 17 from Germany, Austria, Czechoslovakia, and Poland from the Holocaust. The transports left Central Europe by train to the Netherlands, then continued on by boat to Great Britain. Eighty years later, the Kindertransports are an important example of a community of rescue, essential for enabling rescue during the Holocaust.
To commemorate the 80th anniversary of the Kindertransports, this multimedia event will combine talks from experts in the field as well video testimonies from the USC Shoah Foundation Visual History Archive. Throughout the event, there will be screenings of survivor testimonies from the Shoah Foundation collection, including the testimony of Alfred Bader.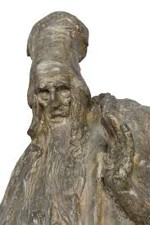 20. 11. 2018 18:00 - 20:00
Maisel Synagogue, Maiselova 10, Prague 1
Maharal's enormous body of scholarship in Theology , Philosophy, Kabbala, and Biblical Exegesis reveals a thinker of exceptional intellectual power, productivity and enduring influence. His thought encompasses and impressively anticipates significant later developments in Western Philosophy. A great deal of modern academic study of Maharal tends to be within the area of Intellectual History which although contributing greatly to our understanding of basic conceptual notions, overlooks and ignores the basic creative artistic dimension of Maharal's work and persona. As the near totality of his writings are situated in the area of Rabbinic Midrash and Aggada specifically dealing with picturesque legends, poetic musings and dramatic parable, Maharal embarked on a comprehensive interpretation of this literature in order to reveal its great depths of hidden meaning which then become the raw material of his intellectual system In our talk, we focus our attention on Maharal's  B'eir HaGolah, the Well of Redemption, a literary defense of this genre of Rabbinic Literature. We will discuss a selection of creative interpretations from this work which we call the 'Variations' and will highlight the overarching poetic-literary nature of Maharal's work and thus, his persona.  A talk by Martin Kaufman.
In English.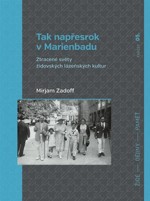 03. 12. 2018 18:00 - 20:00
Auditorium OVK, Maiselova 15, Prague
In Next Year in Marienbad, Mirjam Zadoff writes the social and cultural history of Carlsbad, Franzensbad, and Marienbad as Jewish spaces of the period from late 19th century to the 30´s of 20th century. Secular and religious Jews from diverse national, cultural, and social backgrounds mingled in idyllic and often apolitical-seeming surroundings. During the season, shops sold Yiddish and Hebrew newspapers, kosher kitchens were opened, and theatrical presentations, concerts, and public readings catered to the Jewish clientele. Yet these same resorts were situated in a region of growing hostile nationalisms, and they were towns that might turn virulently anti-Semitic in the off season.
In English.