Contribute to helping save and restore Ukrainian cultural heritage
Send donations of any size to the transparent account no. 123-7121270287/0100 or scan the QR code in your bank's mobile app. The collection of donations to help restore Ukrainian cultural heritage, approved by the Office of the South Moravian Region on 11 May 2022, is organized by ICOM in cooperation with the National Museum at the International Museum Day.
 
HELP FOR UKRAINIAN REFUGEES
The Jewish Museum in Prague will provide Ukrainian refugees with free access to its exhibitions, and the Jewish Community of Prague will give them free access to the Old-New Synagogue (Altneuschul). Entry tickets can be picked up at the museum's Information and Reservation Centre, Maiselova 15, Prague 1–Josefov.
 
Єврейський музей у Празі пропонує безкоштовний вхід у свої будівлі квитки можна отримати в: інформаційному центрі, Maiselova 15, Прага 1 – Йозефов.

EVACUATION OF COLLECTIONS FROM UKRAINE
The Jewish Museum in Prague is prepared to help safeguard Ukrainian museum collections. In response to an appeal received through the Association of Museums and Galleries in the Czech Republic, we have offered to provide expert curatorial assistance (especially with Judaica) and assistance in handling collection objects, should Ukrainian collections be transferred to the Czech Republic.
A NEW ISSUE OF THE JOURNAL JUDAICA BOHEMIAE, 56-2 (2021)
Published since 1965 by the Jewish Museum in Prague, Judaica Bohemiae focuses on Jewish history and culture in Bohemia, Moravia and the wider Central European area (the territory of the former Habsburg Monarchy). The texts are published in English and German. Available at the museum e-shop. 
NEW PUBLICATION JEWS IN THE BOHEMIAN LANDS, 19TH – 20TH CENTURIES
A new publication called Jews in the Bohemian Lands, 19th – 20th Centuries is available in our e-shop. It was published on the occasion of the opening of a new exhibition in the Spanish Synagogue. Written by a team of Czech authors, this publication provides an overview of the 19th- and 20th-century Jewish history of the Bohemian lands. The publication History of the Jews in the Bohemian Lands in the 10th – 18th Centuries, which was created on the occasion of the opening of a permanent exhibition in the Maisel Synagogue, is also available in the e-shop.

THE JEWISH MUSEUM IN PRAGUE IS TURNING TO THE PUBLIC FOR HELP
JMP Director Leo Pavlát wrote an article for the Hospodářské noviny daily about the challenges the museum is currently facing.
We would welcome any support you can provide.
STAY IN TOUCH THROUGH OUR DIGITAL CHANNELS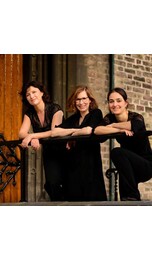 Prague
02. 06. 2022 - 19:00
Maisel Synagogue, Maiselova 10, Prague 1
11. 3. 2022
/
The Jewish Museum in Prague will be providing Ukrainian refugees with free ac... More information
2. 2. 2022
/
In October 2021 the South African Holocaust & Genocide received the pop-up tr... More information
23. 6. 2021
/
The results of the 19th Gloria Musaealis National Museum Competition were rec... More information