CINEGOGUE
MUSIC / FILM / ARCHITECTURE
 
CINEGOGUE is a series that combines "cinema" with "synagogue" to screen silent films accompanied by live music in a historic space acclaimed for its architecture. Its mission is to uncover little known works of world cinematography to present a different view of Jewish culture and the artists of the post-emancipation period, which saw not only the inception of the international Zionist movement and the large waves of immigration from Central and Eastern Europe to the New World, but the frenetic growth of the avant-garde and cinema as well.

The premieres are annually held in the Spanish Synagogue, built in the Moorish Revival style in 1868. The most stunning of all Prague synagogues, it was long the natural spiritual center of the city's German-speaking Jews. Its interior design from the 1880s brings to mind a luxurious theater or the charm of a nickelodeon, and interestingly enough, it was built around the same time, and perhaps for similar reasons, as the National Theater in Prague, a quasi-sacred structure that embodied the national identity and cultural emancipation of Czechs.

Thanks to the synagogue's acoustic qualities, these gems from internationally important film archives are always accompanied by music from leading composers and performed live by outstanding musicians. When the original or reconstructed score still exists, and it is possible to synchronize it with the preserved copy of the film, then it is performed live. If the original score has not survived, then a new one is composed specially for the occasion.
CINEGOGUE has become a fixture of the Jewish Museum in Prague's fall program. The series is conceived and organized by Michaela Sidenberg, the Museum's visual arts curator. For the most part, Cinegogue's musical dramaturgy is managed by Peter Vrabel, the chief conductor of Berg Orchestra.
CINEGOGUE 2016
Oct. 9-10, 2016
The Second Sex: Tilly Losch, Stella Simon, Maya Deren
Cinegogue 2016 turns its attention to Jewish female artists and protagonists who left an indelible mark not only in the realm of experimental cinematography but also in the realms of photography (Stella F. Simon, Maya Deren), dance (Tilly Losch, Maya Deren), and film theory (Maya Deren). In this eighth year of the Cinegogue program we go for the first time beyond 1929, considered the definitive end of the silent era, to present short films that were intentionally shot as silent experiments focused exclusively on cinematic language. All the films will be accompanied by new scores specially composed for the program and performed by Berg Orchestra and arranged by its artistic director and conductor Peter Vrábel.

Buy a ticket on-line

Stella F. Simon (1878-1973), Miklós Bándy (1904-1971)
Hände: Das Leben und die Liebe eines zärtlichen Geschlechts / Hands: The Life and Loves of the Gentler Sex / Ruce: Život a lásky něžného pohlaví
1927-28, USA, 13 min.
Music: Tomáš Reindl 
Stella F. Simon (1878-1971)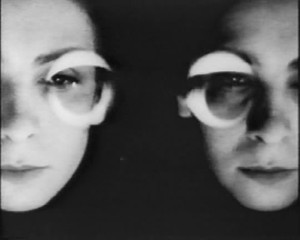 At the age of eight Stella Furchgott moved with her family from her native Charleston, South Carolina, to Colorado. Her creative inclinations took root during high school in Denver and she took up musical composition. A few years after graduating, she married the merchant Adolph Simon and moved to his home city of Salt Lake City, Utah. Adolph died in 1917, and Stella's life slowly began to veer in a somewhat unconventional direction, particularly given the norms of that era. A widow and mother of three sons, she moved to New York in 1923 and began to study at the private school of the renowned American pictorialist photographer Clarance Hudson White. When he died suddenly in 1925, her plans changed once again. She decided to study film, and in 1925 traveled to Berlin where she attended the Technische Hoschschule. She met the pioneer of experimental film Hans Richter at UFA studios, and he makes a cameo appearance in her four-minute film composition simply titled Filmstudie (1926). While in Berlin she shot her only full-length film, Hände: Das Leben und die Liebe eines zärtlichen Geschlechts (Hands: The Life and Loves of the Gentler Sex). Though the narrative is built on a banal melodramatic plot of ill-fated love replete with Hollywood happy ending, the unorthodox form of the film was inspired by contemporary avant-garde aesthetics and today is considered one of the pioneering films in feminist Western cinematography. Once the film found success on both sides of the Atlantic, Simon returned to New York in 1931 and opened her own photographic studio. During the Second World War she worked as a volunteer training members of the U.S. Army Signal Corps who were tasked with creating the photo documentation of Allied operations during the war. No longer active after the war, she lived in seclusion. In the annals of film she has remained a single-film auteur, which was created in close cooperation with Miklós Bándy.
Tomáš Reindl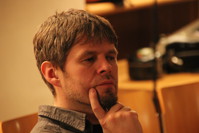 Tomáš Reindl (b. 1971) is a composer and working musician, a multi-instrumentalist and tabla player. Inspired by old European and non-European musical traditions (particularly the Middle Ages, Indian music, African polyrhythms, etc.), his music crosses genres while at the same time utilizing modern music technology and processes. He is practically the only composer in the Czech Republic who incorporates Indian rhythms. He learned how to play the tabla under Sanjay Sahair, one of the leading contemporary masters of the instrument. He studied composition at the Music and Dance Faculty of the Academy of Performing Arts in Prague (HAMU) under Prof. Hanuš Bartoň, as well as taking a number of courses, workshops, and private lessons. He teaches ethnomusicology at HAMU while regularly performing his solo project OMNION and collaborating with many artists and ensembles in the Czech Republic and abroad.

When composing the music to this film I wanted first and foremost to shift how the story on the screen is perceived, which despite its very original visual approach is marked by a hint of naiveté. As for crafting the composition, I would point to my systematic work with melodic motifs (or leitmotifs if you will), which are solely five-toned, since, as we are aware, the vast majority of human hands (such as that of the film's lead actor) have five fingers.​..
Norman Bel Geddes (1893-1958), Tilly Losch (1903-1975)
Dance of Hands / Tanec rukou
1930-33, USA, 7 min.
Hudba: Michaela Pálka Plachká 
Tilly Losch (1903-1975)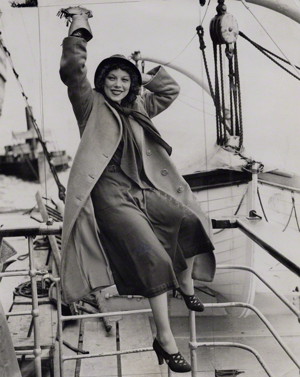 Dancer, choreographer, actress, and amateur painter, Ottilie Ethel Leopoldine Herbert, Countess of Carnarvon, was born Ottilie Ethel Losch to a Jewish family in Vienna. Her career and life resembles more a novel whose protagonist is a femme fatale and all that comes with it: adulation, sudden outbursts, love affairs, peaks and valleys. From the age of six Losch studied ballet at the Vienna Opera, becoming nine years later a permanent member of the Opera's corps de ballet and in 1921 a coryphée. At this time Losch was also appearing in productions outside the Opera, which she left for good in 1927 to more closely collaborate with the already renowned theater director Max Reinhardt. She was not only a dancer and choreographer in his productions, but also an actress. After leaving her permanent engagement at the Opera she appeared in the major cities of Europe and in New York (dancing on Broadway with Fred Astaire among others) and collaborated with a host of eminent directors, composers, choreographers, and musicians. In 1933, George Ballanchine, whom she had met a decade earlier, choreographed for her the "sung ballet" The Seven Deadly Sins composed by Kurt Weill and Bertolt Brecht. This unconventional piece that called for a "double" lead – a dancer and a singer – was commissioned by Losch's current husband, the prominent British patron of Surrealism Edward James. Her marriage to James did not last long, however, and mad love turned into a contentious divorce, after which Losch fell into a deep depression. She ended her career as a dancer and, secluded in a Swiss sanatorium, began to paint. At this time she met her second husband, Henry Herbert, 6th Earl of Carnarvon. Alarmed by the worsening situation in Europe, he sent Losch to the United States, where she continued to paint, mounting her first exhibition in 1944 in New York. Her second marriage was also destined to be short-lived, and it ended in 1947. Losch spent the remaining years of her life commuting between New York and London. She died of cancer on December 24, 1975, in New York.
At the height of her independent dance career Losch shot the short film Dance of the Hands in collaboration with the American scenic and industrial designer Norman Bel Geddes. It might seem like no more than a marginal episode in the dizzying artistic career of Tilly Losch, who appeared as well in rather well-known Hollywood and European feature films. Yet it captures the essence of her dance expression and how she viewed herself, as she laconically summed up: "My role of ballerina comes first. Second is my work as a choreographer. My acting comes third, my painting fourth, I rate my role as Lady Carnarvon fifth in importance simply because I can't think of anything interesting to put after painting …"
Michaela Pálka Plachká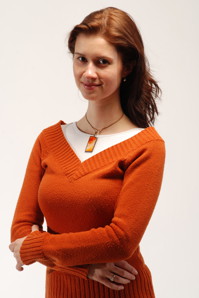 Michaela Pálka Plachká (b. 1981) draws inspiration from literature and fine arts for her compositions. But the most powerful inspirations are people of flesh and bone, their stories, thoughts, and experiences. The various paradoxes and contrasts of a life are recast in musical form, each composition having its specific aspects. Her work has been enriched in interesting ways of late through working with people, their energy, the perception of the multifaceted dimensions of the world and being, and the cyclical nature of life. At present she is exploring sound installation as part of her postgraduate studies. A member of the composers' association Konvergence, she now lives and works in Germany.
This poetic film captures not only a "dance of hands" but also the dance of the entire body of Tilly Losch. The choreography of the movements develop gradually, evoking a story that while indefinite can be filled in by one's own imagination. The film transported me to the world of plants, their hidden movements that many times are barely discernible by the naked eye, yet when shot on video and sped up they become perceptible. During the entire time I was composing new music for this film from 1933 I intentionally did not listen to the original score. I will wait until after the premiere to compare the two.
Maya Deren (1917-1961), Alexander Hammid (1907-2004)
Meshes of the Afternoon / Odpolední osidla
1943, USA, 14 min.
Hudba: Jiří Lukeš 
Maya Deren (1917-1961)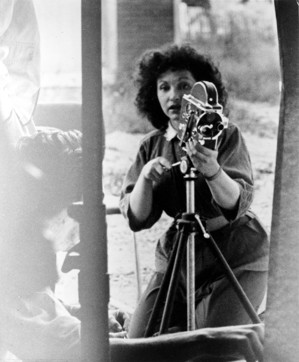 Maya Deren was born in Kiev as Eleanora Derenkowsky in the revolutionary year of 1917. At the age of five her family immigrated to the United States to escape the pogroms and anti-Semitism then sweeping the Ukraine. In 1928, the family became naturalized and changed their surname to Deren. Coming from a family of intellectuals (her father, Dr. Salomon Drenkowsky, was a psychoanalyst who graduated from the Moscow Psychoneurological Institute) the multitalented Eleanora wrote poetry from a very young age. She matriculated at Syracuse University, married for the first time, soon got divorced, moved to New York City, worked as a secretary for the Young People's Socialist League (YPSL), and continued her education at New York University, earning a BA, and Smith College, receiving a master's degree in English literature in 1939. After graduating, Deren took a position as an assistant to Afro-American dancer and choreographer Katherine Dunham and accompanied her on performance tours across the United States. On a trip to Los Angeles in 1941 she met a young émigré from Prague, the filmmaker Alexander Hammid (born Hackenschmied), whom she soon married and changed her name to Maya (the Hindu expression for "illusion"). In 1943, she and Hammid shot the short film Meshes of the Afternoon. The couple lived in New York's Greenwich Village, the center of the city's intellectual life and where Deren met many of the European émigrés and American artists who would soon appear in and collaborate on her films (Anaïs Nin, Marcel Duchamp, John Cage, Gore Vidal et al.). Deren wrote, photographed, and even received some renown for her original fashion creations. She also shot more short films: Witch's Cradle (1944); At Land (1944); A Study in Choreography for Camera (1945); Ritual in Transfigured Time (1946). She rented the Provincetown Playhouse at her own expense to show her films, and this directly inspired Amos Vogel, a leading American film theorist and promoter of experimental cinema, to found the ciné-club Cinema 16, which in the 1950s became the most successful American film association screening independent cinema (members included Arthur Miller and Dylan Thomas). In 1946, Deren received her first Guggenheim Fellowship and wrote and published a theoretical essay on film, An Anagram of Ideas on Art, Form and Film, in which she formulated the principles of her poetic vision. The structure of Deren's own aesthetic canon where the poetics of the work (vertical) takes precedence over plot (horizontal) is often compared to the propositions of structural linguist Roman Jakobson. She conceived the ideal work of art (that is, including film) as being a result of collectively performed ritual, not the fetishization of icons based on the individual psyches of their creators. Deren single-mindedly pursued her own path while rejecting any connection to Surrealism, psychoanalysis, and documentary film. She considered Surrealism a navel-gazing eccentricity and documentary film as an insufficiently creative endeavor. In later films she tried to take an approach that would be consistent with these principles, and this put her work at odds with the creative dogma of the day that placed emphasis on the new mode of government supported abstract expressionism or the increasingly fashionable use of the indifferent observation technique of cinema verité. Deren published Divine Horsemen: The Living Gods of Haiti in 1953 in which she summarized her long interest in dance, magic, and ritual. Often compared to Sergei Eisenstein's unfinished ¡Que viva México! from the early 1930s in terms of importance and scope, Deren shot many hours of film footage on Haitian Vodou yet did not manage to edit it down to final feature length during her life. A filmmaking legend that one critic likened to "a cinematic Prometheus stealing the fire of the Hollywood gods," Deren died prematurely in 1961 of entirely earthly causes – a brain hemorrhage evidently brought on from her longtime dependence on barbiturates and amphetamines.
Jiří Lukeš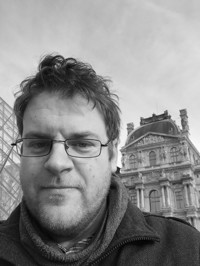 A composer and accordionist, Jiří Lukeš (b. 1985) studied composition at the Prague Conservatory under Eduard Douša and accordion under Ladislav Horák. While a student he received a number of awards in accordion competitions. He finished his degree at HAMU in 2014 under Ivana Loudová. Lukeš is also the author of New Timbral Possibilities for the Accordion in the Context of Contemporary Instrumentation. His compositions have been performed at concerts and at festivals in the Czech Republic, Slovakia, Italy, Slovenia, Croatia, China, Serbia, and Ukraine. Lately he has been focused on international projects while continuing his work as a teacher at the Prague Convervatory and the Štefánikova and Taussigova primary art schools. Since 2015 he has represented the Czech Republic in the UNESCO sanctioned organization Confédération Internationale des Accordéonistes.
My main inspiration came from the Surrealist aspects of the film: the protean meaning of symbols, the merging of dream and reality, the play of light and shadow. Like the film, the music is based on repetitive and changing motifs. Despite these structural similarities, the composition remains an independent whole linked to the images only in a few places. The violoncello solo emerges from a background of live electronics processing and introduces an acoustic reflection of the silhouettes of figures appearing on the screen.
Maya Deren (1917-1961)
At Land / Zeměplavba
1944, USA, 15 min.
Hudba: Matouš Hejl 
Matouš Hejl 
Matouš Hejl (b. 1989) is a composer and pianist. Having attended Berklee College of Music in Boston and graduating from HAMU in Prague, he is now a student of electroacoustic composition at the Royal College of Music in Stockholm. Electronics and algorithmic progressions are often featured in his music. He has collaborated on a number of theater, dance, and other types of performances (at such venues as Jatka 78, Meetfactory, Alfréd ve dvoře) and multimedia projects. His film debut, the score for Petr Zelenka's Lost in Munich, earned him a Czech Lion nomination for best music.
The music for the film At Land for the Berg Orchestra is conceived as contrapuntal to the poetics of the original cinematic imagery. In some places the film's poetics have been somewhat stifled by the music to create a new meaning. In each of the nine sections there are usually two minor parts: at first more static, presenting the given situation, and then proceeding through the action or situation to a more dynamic second part that ultimately becomes a bridge to the subsequent scene. The rhythm of the cinematic montage is a striking, somewhat musical element as well. My composition incorporated all this in its own way. In one of her books Maya Deren notes that film depicts a particular individual's struggle with identity. My score is a musical complement to the film, and as an autonomous work it poses the question of the identity of a work comprising imagery and sound.
Maya Deren (1917-1961)
Ritual in Transfigured Time / Rituál v proměněném čase
1946, USA, 15 min.
Hudba: Miroslav Tóth
Miroslav Tóth
Miroslav Tóth (b. 1981), a composer and saxophonist, specializes in experimental music, musical improvisation, and audiovisual conceptualizations. He studied saxophone and piano at the Bratislava Conservatory, musicology at Comenius University, and composition at the Academy of Performing Arts in Bratislava. He has composed music for solo instrument, chamber ensembles, as well as four operas (Massage Bar for Public Officers, Zub za zub, Oko za oko, and Tyč). He realized many projects with Frutti di mare, an audiovisual group with a revolving cast of around 60 musicians who performed graphic notations improvised by a VJ in real time. In addition to serving as the artistic director of the abstract improvisational orchestra Musica falsa et ficta, Tóth also performs with other groups, such as Shibuya Motors, My Live Evil, the Paľko & Tóth Duo, Funeral Band, and with the Polish bassist Rafal Mazur.

It is difficult to write about something that should remain unspoken. Analyses that attempt to do so end in catastrophe. There is apparently a hidden alchemy in what Maya Deren wishes to convey, in the inability to verbalize what we are seeing. I marvel at the somnolent movements in the Ritual in Transfigured Time (a corny infatuation with "body" adoration) against a backdrop that might leave us uneasy with a vague premonition of doom.