Hana Fleková, Jan Krejča & Lenka Torgersen / Tramontana
15. 12. 2022 19:00 - 20:00
Maisel Synagogue, Maiselova 10, Prague 1



A concert of Baroque music performed by the viola da gamba player Hana Fleková, the theorbist Jan Krejči and the violinist Lenka Torgersen. Featuring music by 17th-century composers north of the Alps, who were enchanted and inspired by virtuoso Italian music. Tickets may be purchased in advance at the Jewish Museum's Information and Reservation Centre (Maiselova 15, Prague 1), or through the Prague Ticket Office and the Jewish Museum's website.
The concert is being held with the financial support of the Embassy of the Federal Republic of Germany.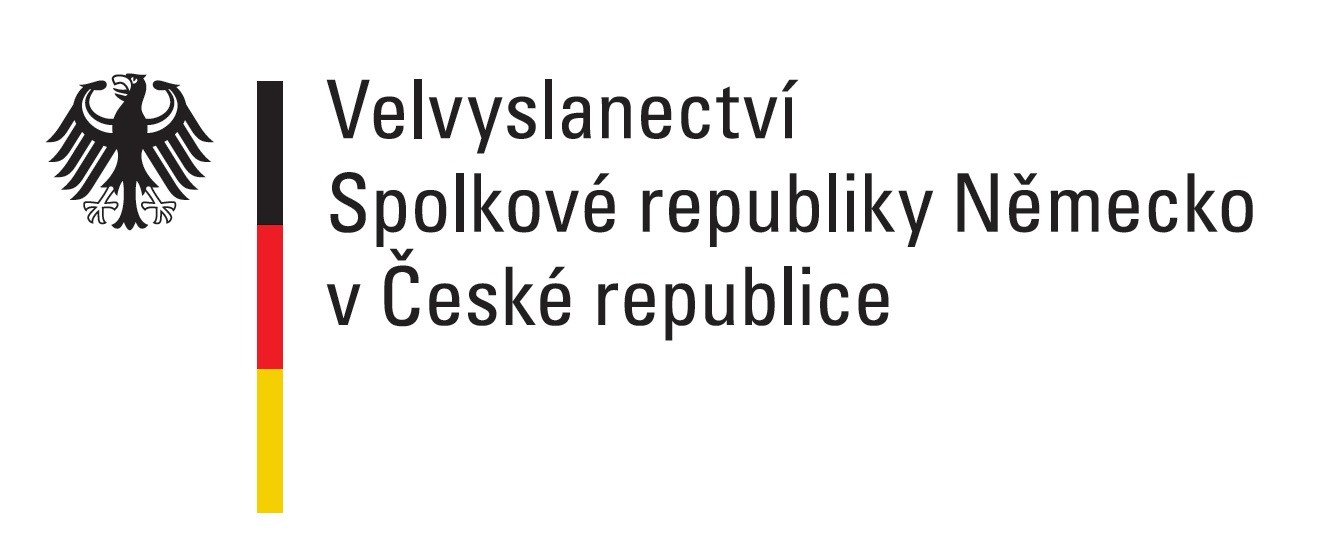 Performers:
Hana Fleková / viola da gamba
Jan Krejča / theorbo
Lenka Torgersen / violin
 
Programme:
Salomone Rossi (1570–1630)
Sonata Prima detta La Moderna 4 ́
 
Giovanni Pandolfi Mealli (1630–1670)
La Biancuccia Op. 4 No. 4 8 ́
 
Ignazio Albertini (1644–1685)
Sonata V in la Maggiore 6 ́
 
Nicola Matteis (1650–1714)
Passaggio rotto, Andamento veloce. Fantazia 5 ́
 
Girolamo Kapsberger (1580–1651)
Toccata III 3 ́
 
Philipp Friedrich Böddecker (1607–1683)
Sonata sopra La Monica 6 ́
Antonio Bertali (1605–1669)
Sonata a 2 re minore 9 ́
 
Samuel Capricornus (1628–1665)
Ciaconna in D 4 ́
 

Hana Fleková (viola da gamba) studied cello at the Prague Conservatory and later at the Prague Academy of Performing Arts.  She also studied in London, where she focused on playing the viola da gamba. Her current focus of interest is on historically informed interpretations of 17th and 18th century music. She is a member of several leading Czech ensembles, including Collegium 1704, Collegium Marianum, For Several Friends, Musica Florea, Ensemble Inègal and the Czech Ensemble Baroque. Several of her performances have been recorded by Czech and international record labels. She has performed with L'Onda Armonica ensemble on a complete recording of Antonio Vivaldi's bassoon concertos.
 
 
Jan Krejča (theorbo) studied lute playing with the acclaimed Czech lutenist Rudolf Měřínský. After further studies, he took master classes with the renowned lutenists Hopkinson Smith, Linda Sayce and Jakob Linberg. He is a founding member of Les Voix Humaines Prague, a leading Czech ensemble that focuses on historically informed interpretations of 17th- and 18th-century French Baroque music. He regularly performs at major festivals in the Czech Republic and beyond, and is a frequent guest of early music ensembles, such as Musica Florea, Collegium Marianum, Capella Regia, Collegium 1704 and Hipocondria Ensemble. As an ensemble player, Jan Krejča he has been involved in more than fifteen CD recordings. The CD Intavolatura di Tiorba, featuring his solo work, was released by Arta Records in 2019.
 
Lenka Torgersen (violin) studied violin at the Pilsen Conservatory and later, under Prof. Václav Snítil, at the Prague Academy of Performing Arts. After graduating in 1998, she began to focus on Baroque violin playing and in 1999–2003 she improved her skills under the guidance of Chiara Banchini at the Schola Cantorum Basiliensis. She is the concert master of the Collegium Marianum ensemble and, between 1999 and 2012, was the concert master of Collegium 1704. She regularly collaborates with other ensembles, including La Cetra Barockorchester Basel, Ensemble 415 Orchester der JS Bach-Stiftung St. Gallen and Ensemble Tourbillon. As a chamber musician and soloist, she performs at major European concert venues and festivals (including the Prague Spring International Music Competition, Festival d'Ambronay, Festival de Sablé, Festival La Chaise-Dieu, MAfestival Brugge, Festival Oude Muziek Utrecht, Innsbrucker Festwochen der Alten Musik, Festival del Camino de Santiago and Festival Santander). She also collaborates with leading performers of early music, such as Chiara Banchini, Gustav Leonhardt, René Jacobs, Andrea Marcon, Jordi Savall, Andrew Parrott and Attilio Cremonesi. Her performances have been recorded by renowned record labels, such as Harmonia Mundi, Accent, Zig-Zag Territoires and Pan Classics. In 2010, as a soloist performing with Collegium 1704, she participated in the recording of Antonín Reichenauer's instrumental works, for which she received the Diapason d'Or award. In 2013, she released the solo CD Il Violino Boemo on the Supraphon label, infusing new life into the sonatas of the 18th-century Czech violin virtuosos František Benda, Josef Antonín Gurecký and František Jiránek in a modern premiere. This recording also met with an enthusiastic response from music critics in the Czech Republic and beyond.
Entry: 230 CZK
Organizer: ŽMP