Symbols of Emancipation. Nineteenth-Century Synagogues in the Czech Lands
With focus on the 19th-century heyday of synagogue architecture in the Czech lands, this exhibition features a set of monuments that reflect the history of Jewish communities in the Czech lands. Only a quarter of these synagogues are still in existence.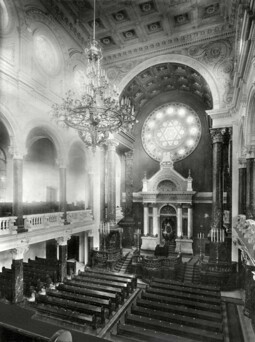 LANGUAGE VERSIONS: CZE, ENG
EXHIBITION CURATOR:  Arno Pařík , Jewish museum in Prague
FIRST SHOWN: 2011
Austrian Emperor Joseph II's reforms of 1781–1782 led to an easing of living conditions for the Jewish population of the Czech lands. Jews were granted full equality within the Habsburg Monarchy and were free to leave the ghettos, which brought about significant demographic change and a widespread construction of new synagogues. Many synagogues were built in various architectural styles in the Czech lands during the 19th century. This exhibition highlights the range of synagogues that date from this period – from the Neo-Classical and Empire styles (from the 1820s onwards) to the Neo-Romanesque and Byzantine. Among the imposing synagogues from this time were those inspired by Islamic architecture and Moorish ornaments. This exhibition draws attention to the most impressive monuments of 19th-century Jewish architecture, which provides a unique testimony to the emancipation period.
TECHNICAL PARAMETERS
15 framed panels, width 1000 mm x height  1400 mm.
​2 transport crates, width 1100 mm x height 1600 mm.
CONTACT PERSON
Zuzana Pavlovská
LOAN CONDITIONS
This exhibition is available on loan, free of charge, to any institution. Transportation will be arranged and paid for by the borrower.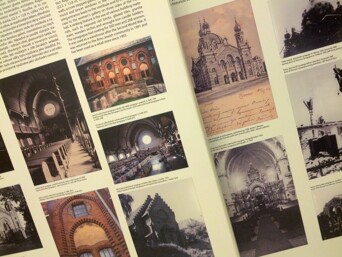 Symboly emancipace. Synagogy 19. století v českých zemích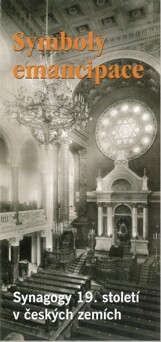 Symboly emancipace. Synagogy 19. století v českých zemích
Transportní bedny